Tile Roofing
Tile Roofing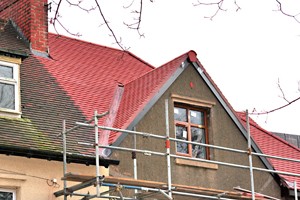 Tiled Roofing is a popular method of waterproofing pitched and vertical surfaces for the commercial and public market. With a vast choice of concrete tiles, and clay tiles, the individual is assured of a roof finish to suit specific needs.
Combined with the latest breathable membranes and accessories including dry-fix methods, roof ventilation, roof insulation and so forth, a complete tile roof system can be installed to the highest standards expected.
Rawdon Roofing Construction Services  select the correct quality roofing tiles to enhance your property. Ensuring our customers receive nothing but the best for their tiled roofing requirements.